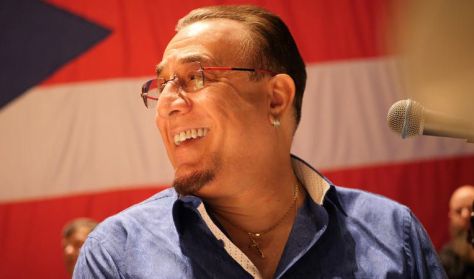 3
Bobby Sanabria
MASTERS OF LATIN JAZZ
Multi-Grammy nominated BOBBY SANABRIA & SEXTETO IBIANO
Ibiano is the Yoruba word for "Soul." Blurring the lines between Afro-Cuban, Brazilian, jazz and more, multi-Grammy nominated drummer, percussionist Bobby Sanabria brings his powerhouse All Star Sexteto Ibiano to Riverview jazz for an…
Continue
No program is currently running.
MASTERS OF LATIN JAZZ
Multi-Grammy nominated BOBBY SANABRIA & SEXTETO IBIANO
Ibiano is the Yoruba word for "Soul." Blurring the lines between Afro-Cuban, Brazilian, jazz and more, multi-Grammy nominated drummer, percussionist Bobby Sanabria brings his powerhouse All Star Sexteto Ibiano to Riverview jazz for an exciting evening of Latin jazz and salsa!
Bobby Sanabria - drums, vocals, Oreste Abrantes, congas, vocals, Darwin Noguera - piano, vocals, Leo Traversa - bass, Peter Brainin - tenor, soprano, flute, percussion, vocals, Chris Washburne - trombone, vocals, percussion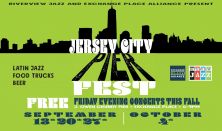 Pier Fest
Jersey City Jazz Festival
Other