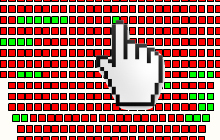 With our revolutionary real-time technology, all ticket selling outlets (web, resellers, box offices, and other ticket distribution networks) have access to the same ticket inventory in real time.
Why is this important? It is important because it gives your patrons more choices of seats, and a more consistent service offering across the ticket distribution network.
Can I still assign tickets to resellers or community sales? Of course! At times, board members or volunteers want to take some ticket inventory with them so they can hand-sale the tickets at their place of employment or other functions. The system will allow you to easily assign/print tickets on consignment, track them, and account for them.